You are at >
Home
>
Screens
>
Screens by LCD model number
>
IBM Lenovo by FRU number
>
IBM Lenovo FRU 11.6 inch
WHOLESALE IBM LENOVO FRU 0A66632
Product SKU number 631450. Brand new genuine LCD compatible with ibm lenovo fru 0a66632 11.6 inch models. This is a replacement laptop LCD screen. Item is within UK stock and can be delivered as quickly as next business day.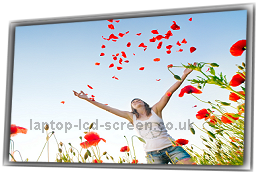 We require your assitance

The laptop manufacturer has fitted more than one type of screen to this model that are not interchangeable. For this reason we require your assistance to help you identify the correct replacement part.

What information is required about my ibm lenovo fru 0a66632?
We need you to remove the laptop screen display panel from the lid of the ibm lenovo fru 0a66632 laptop. Once you have done this, you can supply the model number for your LCD screen using the easy and fast contact form below, and we will send you a quotation for the correct replacement. You should start by watching this short video tutorial, this shows you how to remove the LCD screen. The process takes around 15 minutes.

Why is this information required to buy a ibm lenovo fru 0a66632?
Because there are variations of this particular screen for the model ibm lenovo fru 0a66632, we need to verify details with you before you purchase. We take this measure with some models of screen that can be problematic to ensure you receive the correct product first time.

Where will I find the screen model number?
On the back of the actual display screen inside the lid of your ibm lenovo fru 0a66632 laptop, once this is removed from the lid, you will notice the model number printed on the back of the screen. Be careful to let us have any suffixes or revision numbers after the main part number as well. We´ve given some examples below to help you identify the model number on your particular screen.


Identifying the screen model number in a ibm lenovo fru 0a66632

Once you have removed the old screen from the ibm lenovo fru 0a66632 laptop, you will be able to identify the screen model number. The model number is usually the boldest or largest text on the main sticker, as in the example below.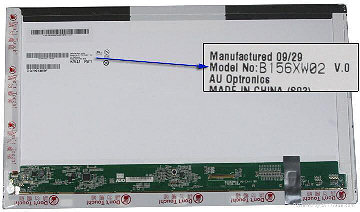 | | | | |
| --- | --- | --- | --- |
| Screen manufacturer | Model starts with | Example | |
| | | | |
| AUO / AU Optronics | A, B or G | B156XW02 V.1 | |
| | | | |
| BoeHydis / Hyundai BOE | HV or HT | HT140WXB-501 | |
| | | | |
| Chi Mei | N | N17306 L02 | |
| | | | |
| Chunghwa | CLAA | CLAA140WB01A | |
| | | | |
| Hannstar | HSD | HSD100IFW1 A00 | |
| | | | |
| Hitachi | TX | | |
| | | | |
| ID Tech | IT or IA | ITXG77C | |
| | | | |
| Innolux | BT | BT140GW02 V.9 | |
| | | | |
| IVO | MT | M101NWT2 R2 | |
| | | | |
| LG Philips / LG Display | LP | LP101WSA TL A1 | |
| | | | |
| Quanta | QD | QD15TL07 | |
| | | | |
| Samsung | LT or LTN | LTN156AT02 | |
| | | | |
| Sharp | LQ or LM | LQ164M1LA4A | |
| | | | |
| Toppoly | TD | TD141TGCK1 | |
| | | | |
| Toshiba Matsushita | LTD | LTD133EXBY | |